Phase II is panning out to be the most desired location yet. That's because it runs along the edge of the tree-lined property. It boasts the best views of this private community. Scissortail's Phase II has 42 Sequoia "estate" type ½ to 1-acre lots available, starting at $125-$185k. Homes in Scissortail are valued at $700k to over $1 million with a 4000 sqft* minimum. (*outdoor living space included).
Phase 1 lots are SOLD OUT, Phase 2 lots and Phase 3 lots are now available!
Contact one of our 8 exclusive builders to purchase your preferred lot. 
The Place You Want to Call Home
Our Phase II Sequoia lots are the most sought after lots in a subdivision in NWA. Many are surrounded by mature trees and offer privacy in a subdivision setting. The generous size of these lots offer flexibility in house design and placement and are best suited for a person interested in partnering with one of our eight builders who will customize a home to meet a family's individual needs.
Designed for young families, career folks, and retirees seeking security, privacy, plenty of green space, resort-style amenities, high-end custom-built homes, and private community, Scissortail is the place you want to call home.
Our Plans for Scissortail
Download for a larger view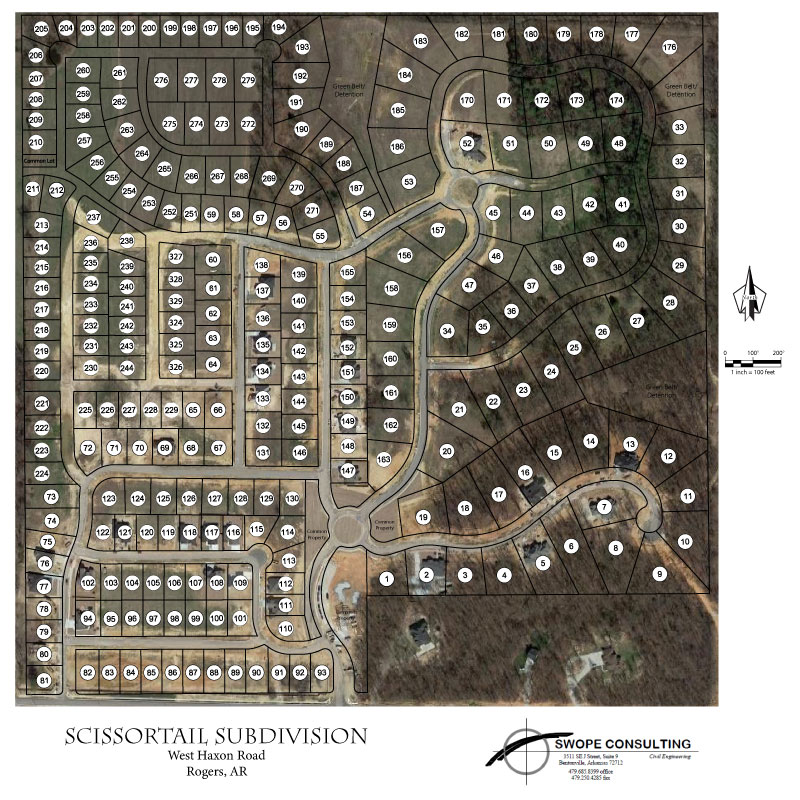 Download for a larger view
Download for a larger view